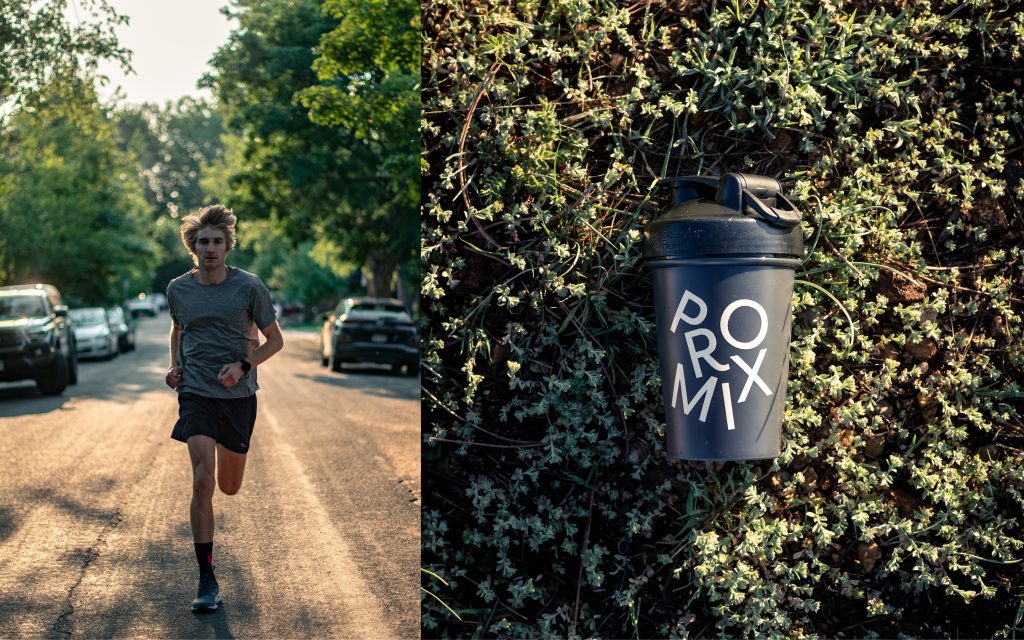 Exercise alone improves the structural properties of our tendons, bones, and joints. Highly trained jumping and sprinting athletes have improved tendon mechanical properties and material properties. Training consistently over time results in positive structural adaptations in our bodies which in turn allows for higher intensity training, higher volume of training and reduced injury risk.
Collagen is a structural protein abundant in our connective tissue, bone, tendon, skin, and cartilage. Type 1 collagen is by far the most common type in our bodies, and what we are discussing here.
Vitamin C has the potential to enhance collagen synthesis, bone and soft tissue healing.
Exercise and supplementing collagen + vitamin C has been shown to increase collagen synthesis, improve tendon stiffness and force transfer.
Specific training + collagen and vitamin c supplementation Improved rate of force development in countermovement jumps compared to a control group that performed the same training but were given a sham mix (maltodextrin) instead of the collagen mix.
Adding collagen to an intermittent exercise program could play a beneficial role in tendon healing, tissue repair, and injury prevention.
Supplement:
One serving of unflavored Promix Collagen in a cup of orange juice.

Several studies have used this amount = [20 g hydrolyzed collagen + 50 mg vitamin C].

Drink collagen mix ~1 hour prior to exercise. This way, your body will have more collagen available in the hours after exercise for collagen synthesis. Amino acid concentration in the bloodstream peaks after 1 hour of collagen supplementation.
Exercise Guidelines:
See your local PT for specific advice! It doesn't have to be complicated. The important thing is to get moving. Just normal, consistent, progressive training in the form of running, walking, and lifting depending on your current capacity and goals. A few key concepts:
Intermittent:
Our bodies tend to respond well to relatively short bouts of activity followed by longer bouts of recovery. Training bouts can be daily or multiple times per day separated by at least 4 hours. Ever wonder why doubles are such a common training staple? For some specific tendon issues it is best just to perform 2 loading sessions per week in addition to your normal training.
High Intensity:
For high intensity work 2 or 3 days per week frequency is sufficient.
High intensity activity might mean:

Components of standard run training: strides, hill sprints, interval workouts.
Heavy slow resistance training (4 sets of 5-8 repetitions at >80%MVIC). The best stimulus for tendon and joint health.
Plyometrics: countermovement jumps, popo hops. In small doses are helpful for tendon resilience and more importantly train the neuromuscular system to produce force quickly.
Tendon Loading:
In rehabilitation can use any tolerable form of loading whether isometric, eccentric, or isotonic exercises
Stay tuned for some examples of specific tendon loading programs.
By Kurt Roeser DPT, OCS
Sources:
Bayliss AJ, Weatherholt AM, Crandall TT, Farmer DL, McConnell JC, Crossley KM, Warden SJ. Achilles tendon material properties are greater in the jump leg of jumping athletes. J Musculoskelet Neuronal Interact. 2016 Jun 1;16(2):105-12. PMID: 27282454; PMCID: PMC5114353.
Lis DM, Jordan M, Lipuma T, Smith T, Schaal K, Baar K. Collagen and Vitamin C Supplementation Increases Lower Limb Rate of Force Development. Int J Sport Nutr Exerc Metab. 2021 Nov 22:1-9. doi: 10.1123/ijsnem.2020-0313. Epub ahead of print. PMID: 34808597.
Shaw G, Lee-Barthel A, Ross ML, Wang B, Baar K. Vitamin C-enriched gelatin supplementation before intermittent activity augments collagen synthesis. Am J Clin Nutr. 2017 Jan;105(1):136-143. doi: 10.3945/ajcn.116.138594. Epub 2016 Nov 16. PMID: 27852613; PMCID: PMC5183725.
Fusini F, Bisicchia S, Bottegoni C, Gigante A, Zanchini F, Busilacchi A. Nutraceutical supplement in the management of tendinopathies: a systematic review. Muscles Ligaments Tendons J. 2016 May 19;6(1):48-57. doi: 10.11138/mltj/2016.6.1.048. PMID: 27331031; PMCID: PMC4915461.
Qiu F, Li J, Legerlotz K. Does Additional Dietary Supplementation Improve Physiotherapeutic Treatment Outcome in Tendinopathy? A Systematic Review and Meta-Analysis. J Clin Med. 2022 Mar 17;11(6):1666. doi: 10.3390/jcm11061666. PMID: 35329992; PMCID: PMC8950117.
DePhillipo NN, Aman ZS, Kennedy MI, Begley JP, Moatshe G, LaPrade RF. Efficacy of Vitamin C Supplementation on Collagen Synthesis and Oxidative Stress After Musculoskeletal Injuries: A Systematic Review. Orthop J Sports Med. 2018 Oct 25;6(10):2325967118804544. doi: 10.1177/2325967118804544. PMID: 30386805; PMCID: PMC6204628